From our humble beginnings in 1962, to our 175 employees today - this is our story.

Art Moehn Chevrolet was established in 1962 by Arthur Moehn.  Our first location was 500 N. Jackson St. in downtown Jackson, MI.  In the mid 1970's, the Honda franchise was added, followed by Geo in the 80's.  Art passed away suddenly in 1991, and his son Mark Moehn took over the business.  Mark was in good health when he took over the dealership, but several years later became ill with cancer.  While he overcame the disease, it left him unable to run the business his father started.  At that point the family had no other individuals qualified to run the business, so John Kudner, who was married to Art's daughter Jacque, was encouraged by the family to purchase the business.
In 1995, John Kudner bought the dealership from the Moehn family.  Kudner grew the business over the next several years, and in 2000, broke ground on our present location at 2200 Seymour Rd.  The sales, parts, and service divisions were moved in 2001, followed by the body shop a year later.  In 2003, construction began on the Honda dealership next door.  In 2012, the Honda dealership was expanded to include a service drive and detail department, and the Chevrolet showroom went through a substantial remodel to align it with the Chevrolet brand image.  In 2020 Chris Kudner (John's son and Art's grandson) took over day-to-day operations for the dealerships, bringing the family run company into it's third generation of ownership.  In 2021, Chris added Art Moehn Chevrolet Buick in Chelsea.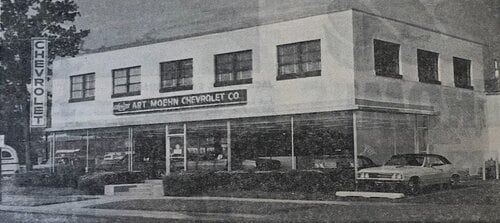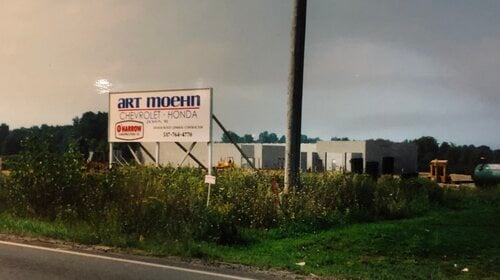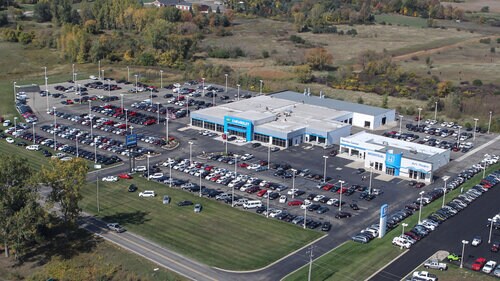 Art Moehn Auto Group

2200 Seymour Rd
Jackson, MI 49201


Art Moehn Chevrolet

2200 Seymour Rd
Jackson, MI 49201


Art Moehn Chevrolet Buick

2038 McKernan Dr
Chelsea, MI 48118


Art Moehn Honda

2200 Seymour Road
Jackson, MI 49201

Visit us at: 2200 Seymour Rd Jackson, MI 49201